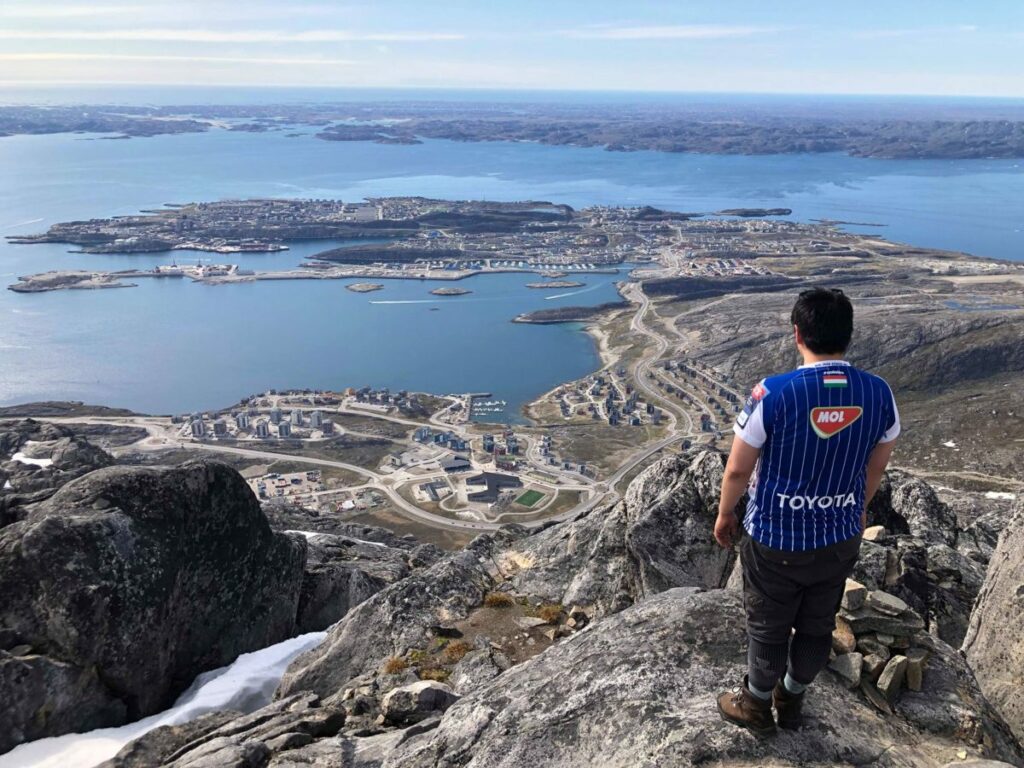 This bracelet was given to me when I was visiting Szeged, Hungary. Szeged is the home of my favourite men's handball club, and you can see their logo on the bracelet. I was visiting the city for three days and stayed with a Hungarian family that I had met via the Couchsurfing platform. My host was also a very big MOL-Pick Szeged fan, and he knew most of the players and even the coach. We went to see the match together and had a beer afterwards. He is the one who gave me the bracelet when I continued my travel.
I decided to stay in a Couchsurfing community because I wanted to learn how the locals are living and under which conditions. I was interested in their stories and their history and wanted to get an idea of their everyday life. I think it's a great system to learn about each other and offer a bed to people who need a place to stay. It is very important to me that people still care for one another and help each other out.
Una tajaq tunniunneqarpoq, Szeged Ungarnimiittoq tikeraarakku. Szegedimi angutit assammik arsartartut nuannaartorisaraakka, tajamilu takuneqarsinnaavoq ilisarnaataat. Szeged tikeraarpara ullut pingasut, nunaqavissunilu najugaqarlunga, Couchsurfing aqqutigalugu naapinnikuusakka. Najugaqarfikka aamma MOL-Pick Szeged nuannarai, unammisui amerlasuut sungiusaasualumi nalunngisarivai. Unammineq isiginnaariarparput, unamminerlu naammassimmat ataasitoriarluta. Szeged qimalerakku ineqarfimma tajaq tunniuppaa.
Couchsurfing aqqutigalugu ineqarfigaakka, Ungarnimi inuuneq paasiniarlugu qanoq ittuunersoq, nunaqavissut inooriaasit takuniarlugu qanorlu atugaqarnersut. Inuunerat Ungarnilu oqaluttuarisaanerat paasillugu nuannerpoq. Isumaqarpungalu taamak angalaneq tamanut pissarsiaqarnartoq inunnullu ikiuukkusunnermik tunisilluni.